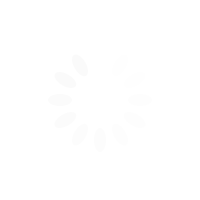 ---
Award Booking Service
Helping you get value from your miles & points and book your ticket!
1 hr

1 hour

75 US dollars

Via Telephone or Videoconference
---
Service Description
Earning credit card miles & points are only part of the equation when it comes to saving money on travel. It is important to understand how to USE your existing miles & points to get the most value from them. This premium service includes the following for an itinerary you already have available: • Determining the best way to use your miles & points, e.g. transferring to a transferable partner, using a travel portal, etc. • Helping you redeem your miles & points for an actual award ticket. • Provide you with the details of your trip, including the airline(s), flight numbers, and seat assignments. This is when you will see the actual VALUE of using credit card miles & points toward your travel. When you get a taste of the final result—traveling for less—you will want to repeat the experience! For each additional passenger you would like to add an Award Booking Service to your itinerary, a REDUCED $50.00 fee will apply! Please note that this service does not include researching an itinerary for your trip; please select the Award Travel Availability Research service if you need this done as well. Please be aware that all airlines charge taxes and fees on award tickets, and these will need to be paid by you at the time of booking and what we charge for this premium service. The amount airlines charge will vary depending on the airline, destination, etc. We will let you know what this amount will be in advance before the award ticket is booked. In the event we are unable to complete this service for you because of circumstances beyond our control, and you request a refund, we will refund your payment minus a $25.00 nonrefundable fee.
---
Cancellation Policy
• To cancel or reschedule, please contact us at least 24 hours in advance. • There is a $25.00 nonrefundable fee for cancellations made less than 24 hours in advance for paid services.